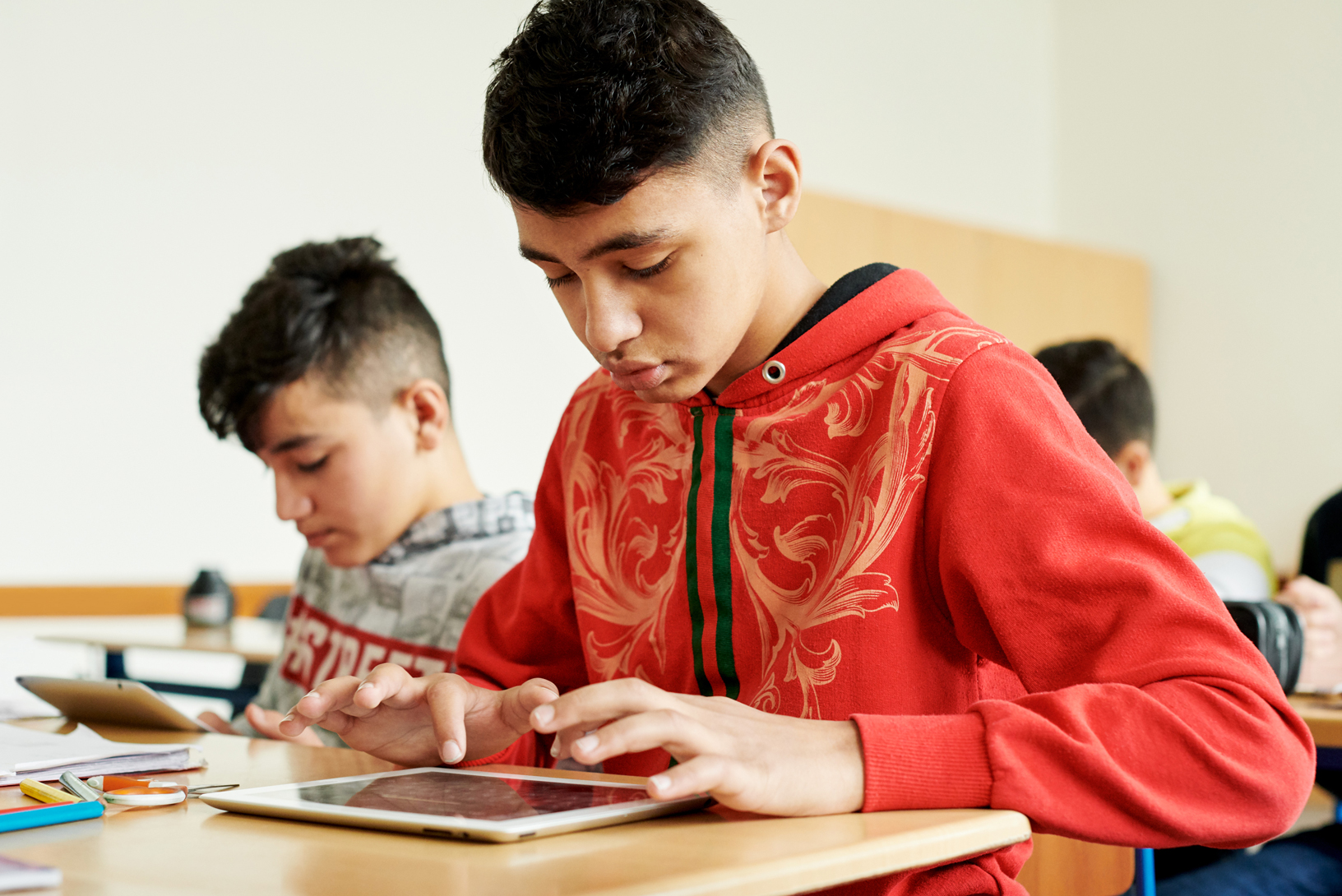 At College Daniel Argote in Pau, France, students are sent home with a video lesson recorded by their teacher on their iPad, and the next day work through their "homework" in class. This way, students whose parents aren't fluent in French are able to extend their learning both inside and outside the classroom.
At Stenkulaskolan School in Malmo, Sweden, where 98 percent of students speak Swedish as a second language, teachers have seen an 80 percent jump in math grades since they started sending home similar instructional videos, recorded by a teacher in Swedish.
And at St. Cyres School in Penarth, Wales, the 2018 senior class of English as an Additional Language students working with iPad increased their grades by an average of 3.8 points during the year — outperforming their peers who speak English or Welsh as their native language for the third year in a row.
In May, Apple announced that Malala Fund was joining its partnership with vocational school Simplon to teach the coding language of Swift to underserved groups in France, with a new focus on refugee and displaced young women. Apple's Everyone Can Code curriculum will help them gain the practical skills needed for a career in software development. Apple will provide funding for teacher recruitment and training, as well as devices including iPad.