If you've got an active subscription to Apple Music, you can play your favorite songs, artists, albums, and playlists right on your Apple Watch. Here's how.
Apple Music has more than 60 million songs in its library, making it the perfect companion for your daily jog, morning commute, or any time you're in the mood to groove. If you've got an Apple Watch Series 3 or later, as long as you're connected to Wi-Fi or cellular, you can even stream Apple Music right from your wrist while you're away from your iPhone.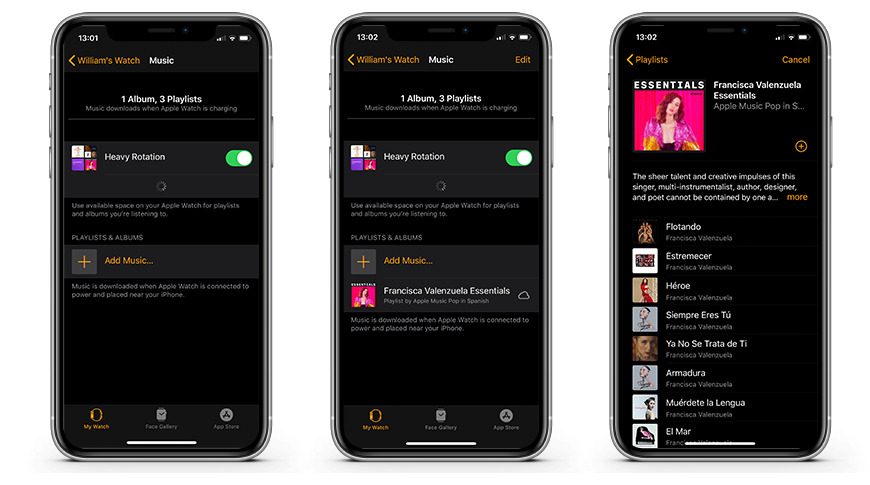 The Apple Watch also allows you to play music from your playlists as well, including your heavy rotation, any playlists you've created, and Apple Curated lists that may interest you.
Your Apple Watch will also respond to Siri voice commands, allowing you to ask Siri to play a specific album, song, or playlist.
How to sync Apple Music to your Apple Watch
Make sure your Apple Watch is charged and in-range of your iPhone

On your iPhone: Go to settings > Bluetooth. Bluetooth will need to be toggled to "on."

On your iPhone, open the Apple Watch app

Tap My Watch

Tap Music

Tap Add Music

Add the music that you want to sync
How to remove music from your Apple Watch
On your iPhone: Open the Apple Watch app.

Tap My Watch

Tap Music

Tap Edit

Under Playlists & Albums, tap the delete button to remove any music.
You can also turn off any automatically added playlists you don't want on your Apple Watch by tapping the button next to the playlist name.