Great graphics and easy navigations are what perfectly describes a beautiful application. The design of an application is very much responsible for its success. It is no hidden fact that building a mobile app is much harder than designing a desktop software.
There are many minute points that need to be kept in mind while building an application. For instance, it should directly reflect the business, must be easy to use and responsive at the same time. With so many things in mind, a professional can sometimes get confused.
Here is the list of ailments you must avoid when you are working with an app design. If you are skeptical about creating an app on your own, you can make the professionals do it for you. Brands like Reinvently create an app that satisfies your needs and complements your business.
Filling too much!
Minimal but adequate should be your motto while creating the design of an application. Nobody likes an app that has too many unnecessary elements. Applications are generally built to make things easier for the consumer, filling too many features will make it extra complex.
So, focus on a design that looks captivating and, at the same time, has all the required aspects. This can be done easily if you plan the design of your application before developing the design.
Focus on your target audience
Are you clear about your target audience? If yes! Then, create an app keeping those audiences in your mind. The target audience will deliver a notion of what an app must look like when it goes live.
Having adequate knowledge about your audience is known as an essential factor. It is vital as it helps in building a successful and very responsive mobile application. In order to get people to install your app, you must first know who actually needs it.
Copy the trend smartly
The digital world is all about staying unique; copying designs will just defame your business. It is good to follow the trend, but you must stay smart and not become common while following the trend.
Make sure that your ideas and applications still stays unique. Your uniqueness will solely persuade the customers to install your application. On the other hand, if you simply copy the trend, people might install your app but will put it down and move on later.
Gesture support
Most applications these days support some of the other gestures, for example, tilt, rotate, etc. If you are creating a mobile app, make sure you are giving proper attention to gestures as well.
If the application doesn't support the appropriate gesture, customers might get overwhelmed and uninstall the app. So, ensure checking the gesture support before launching the app on the App Store.
Fill informative and useful content
Having knowledge about your audience will help you analyze the content that is of the utmost use for your audience.
So, make sure you fill out the application with the information that's useful and informative to your customer base.
Should smoothly function on all devices
No matter if you are designing for Android or iOS, the design should work seamlessly on all screen sizes.
The audience ends up uninstalling an application that does not fit the screen correctly or causes trouble in functioning.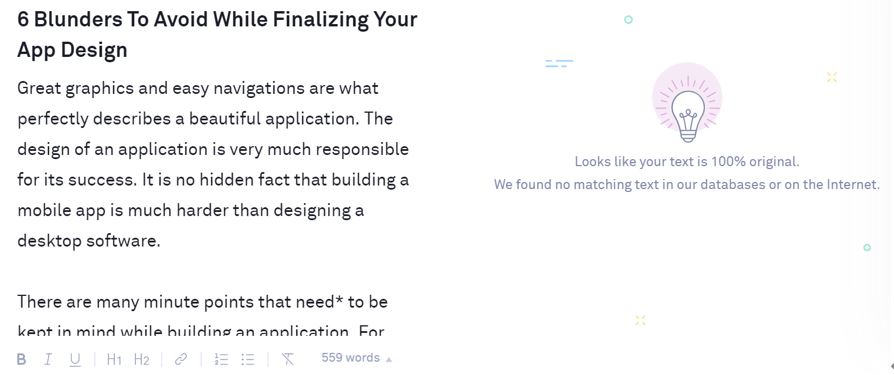 This article does not necessarily reflect the opinions of the editors or management of EconoTimes.