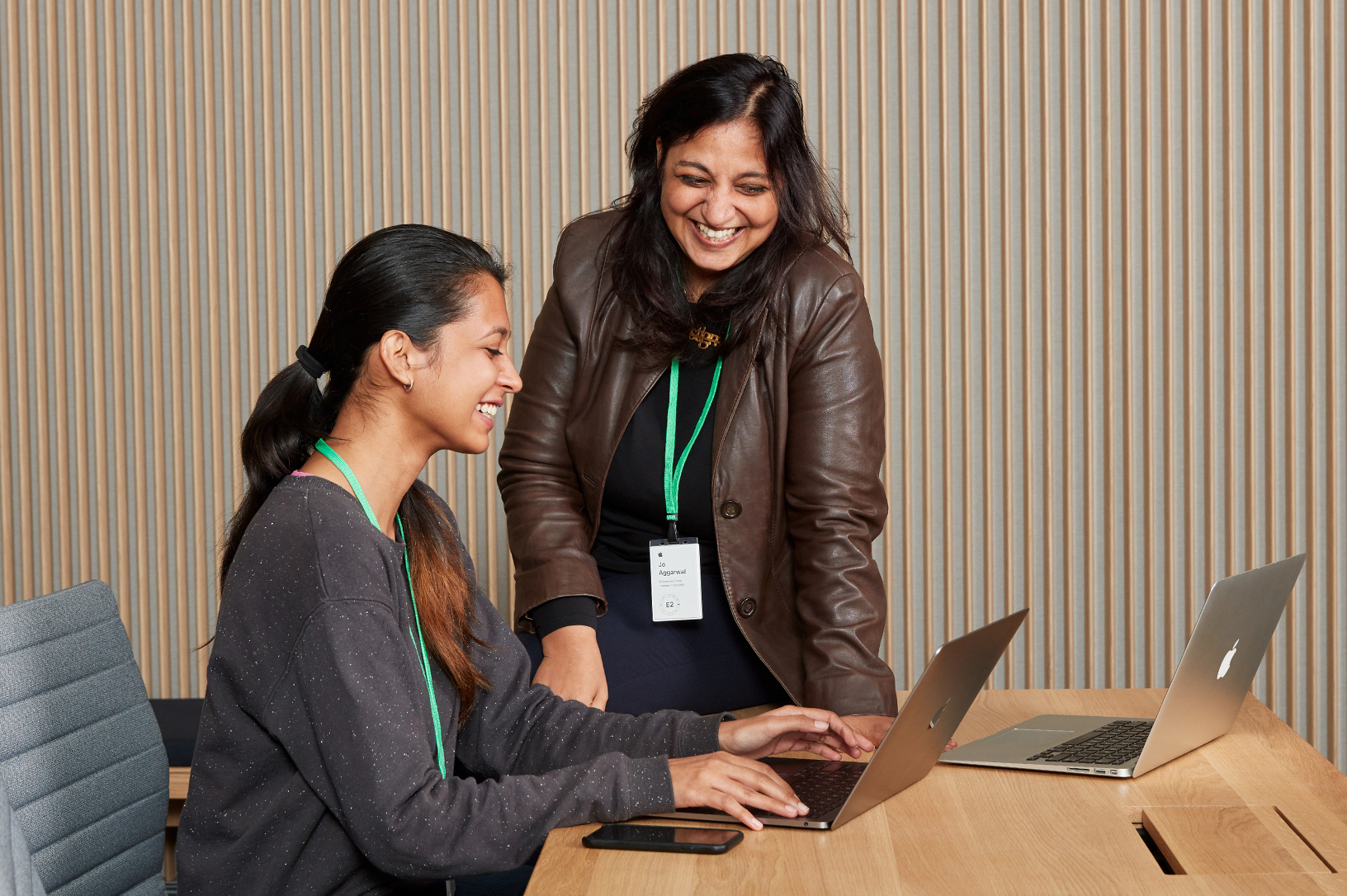 Meet sisters Jhanvi and Ketaki Shriram, participants in the second cohort of Apple Entrepreneur Camp. They are the founders and creators of Krikey, a mobile augmented reality app that bridges the natural and digital worlds to inspire a sense of empathy that helps people feel closer to nature. In hearing about Apple Entrepreneur Camp, Jhanvi and Ketaki wondered at first if they were were experienced enough to apply. They soon found out that the cohort was geared for developers at several different levels and company leaders at different stages of building their businesses. This was a chance to get support from Apple experts as well as their fellow entrepreneurs.
"It's about potential versus proof," says Jhanvi Shriram, CEO of Krikey, Inc. "Often, as women we are asked to constantly prove ourselves and defend our achievements even if we've earned a Ph.D. or MBA. The Apple Entrepreneur Camp was really a place where we were truly supported, and seen for our potential."
During the cohort, Jhanvi and Ketaki were developing "Gorillas!," a multiplayer, augmented reality game that immerses players in the Rwandan jungle with a family of mountain gorillas. Created in partnership with The Ellen Fund, "Gorillas!" aims not only to entertain, but to build empathy, and inspire conservation. Krikey was developed using the powerful tools and capabilities in ARKit and Metal creating immersive habitats and ecosystems. During the cohort, Jhanvi and Ketaki had the opportunity to demo "Gorillas!" with Apple experts.
"Working directly with the Apple team, we got feedback on design methodology that helped us solve a problem in our app we knew we had, but had no idea how to fix," said Ketaki Shriram, chief technical officer of Krikey, Inc. "We made some significant improvements based on what we learned, including adding a preview mode so players can try the game before they sign up. That's been really successful for us."