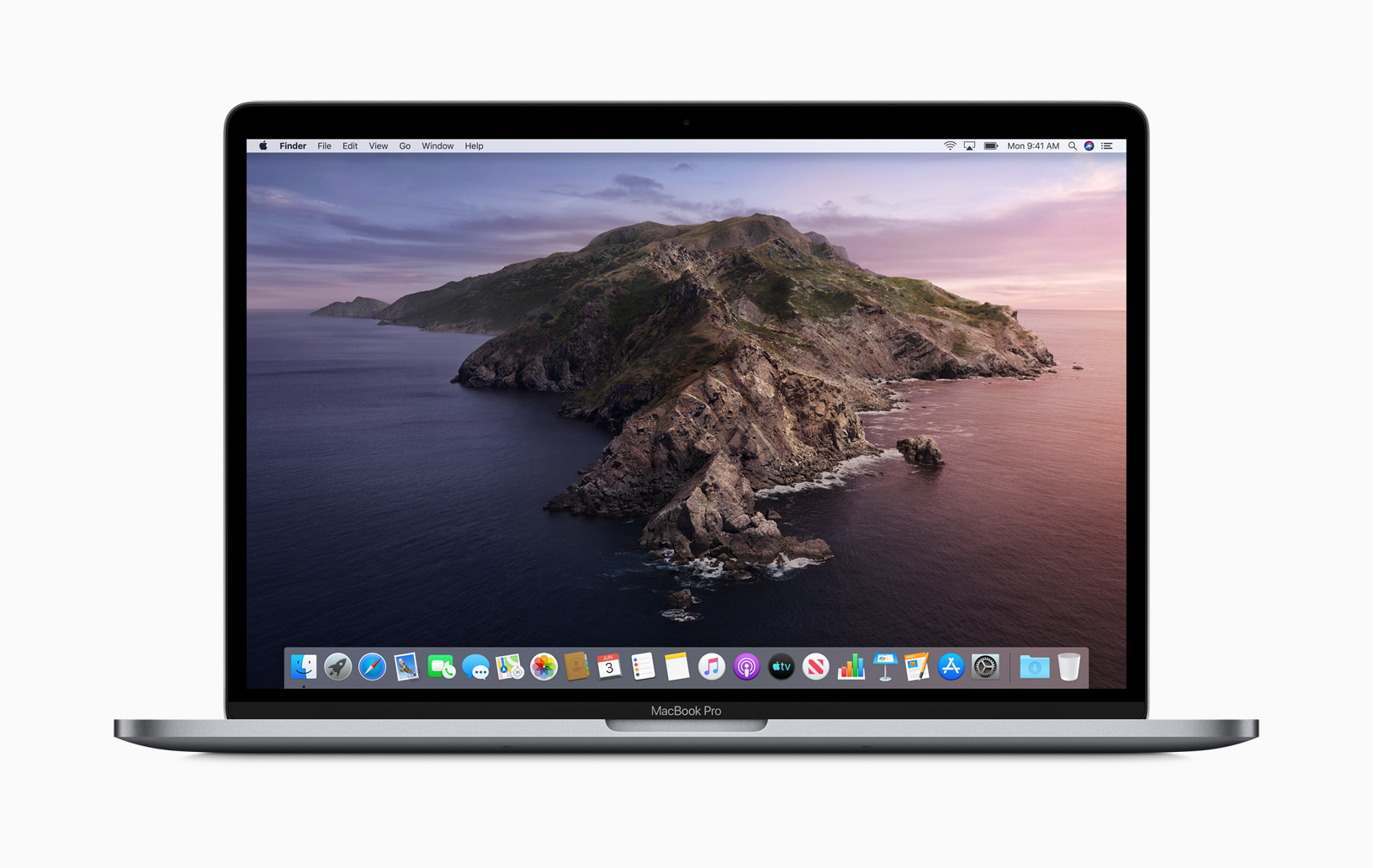 macOS Catalina, the latest version of the world's most advanced desktop operating system, is now available as a free software update. With
macOS Catalina
, users are able to enjoy Apple Arcade, a groundbreaking new game subscription service featuring new, exclusive games from some of the world's most creative developers. Adding to great entertainment on the Mac, Catalina also features all-new Mac versions of Apple Music, Apple Podcasts and Apple TV apps. A new feature called Sidecar extends Mac desktops with iPad as a second display, or tablet input device using Apple Pencil with Mac apps. Voice Control, a transformative accessibility feature, allows Mac to be controlled entirely by voice. With Mac Catalyst, a new technology in Catalina that makes it easy for third-party developers to bring iPad apps to Mac, users will begin to see their favorite iPad apps in Mac versions, including Twitter, TripIt, Post-It, GoodNotes and Jira, with more to come. And for the first time, Screen Time comes to Mac, giving users insight into how they spend time in apps and on websites, and the ability to decide how to spend their time.
Apple Arcade: Now on Mac App Store

With a subscription to Apple Arcade for $4.99 per month, users get unlimited access to an unprecedented catalog of games on Mac, all of which can also be played on iPhone, iPad, iPod touch and Apple TV. Games can even be played across devices, so players can pick up from their last game save, whether they're at home or on the go. On Mac, games can be played with keyboard and trackpad or mouse, and many games support controllers as well, including Xbox Wireless Controllers with Bluetooth and PlayStation DualShock 4. 
Apple Arcade subscribers get the full version of every game including all updates and expansions, without any ads or additional in-game purchases. Instead of paying up front for each game, subscribers can download any Apple Arcade game right from the Mac App Store's brand-new Arcade tab. From action and adventure games to party and puzzle games, Apple Arcade features games for players of all ages, so everyone can find something they'll love. The service is launching with a 30-day free trial and a single subscription includes access for up to six family members with Family Sharing. The full catalog of 100 games will be available in the weeks ahead, with more games to come every month, including exciting new action, adventure, RPG, racing and strategy games.