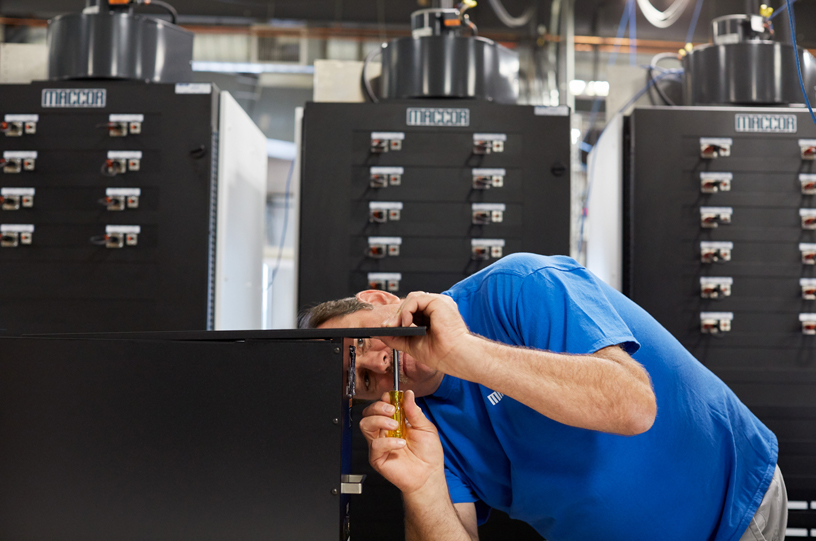 Maccor designs and manufactures high-accuracy hardware and software to test the performance of batteries. The rigorous quality and performance testing helps ensure the batteries found in Apple products are safe and durable.   
When Maccor started working with Apple 15 years ago, the company was 60 employees strong. That number has doubled to more than 130 and includes a new facility in San Jose, California. In the last year alone, Maccor's staff has increased by a third and the company is in the process of hiring more skilled workers.
Every year, Apple looks for new opportunities to expand its existing supplier relationships — in June, Apple entered into an agreement with Broadcom Limited, a California company with a manufacturing facility in Fort Collins, Colorado, to purchase high performance radio frequency modules and components. Since Apple awarded Finisar $390 million as part of the Advanced Manufacturing Fund in December, 2017, the manufacturer is on track to fill 500 full-time positions in Sherman, Texas, in addition to creating nearly 1,000 construction jobs. Finisar is expected to begin shipping lasers called VCSELs, used to power FaceID in the latest iPhones and iPads, in the coming months.