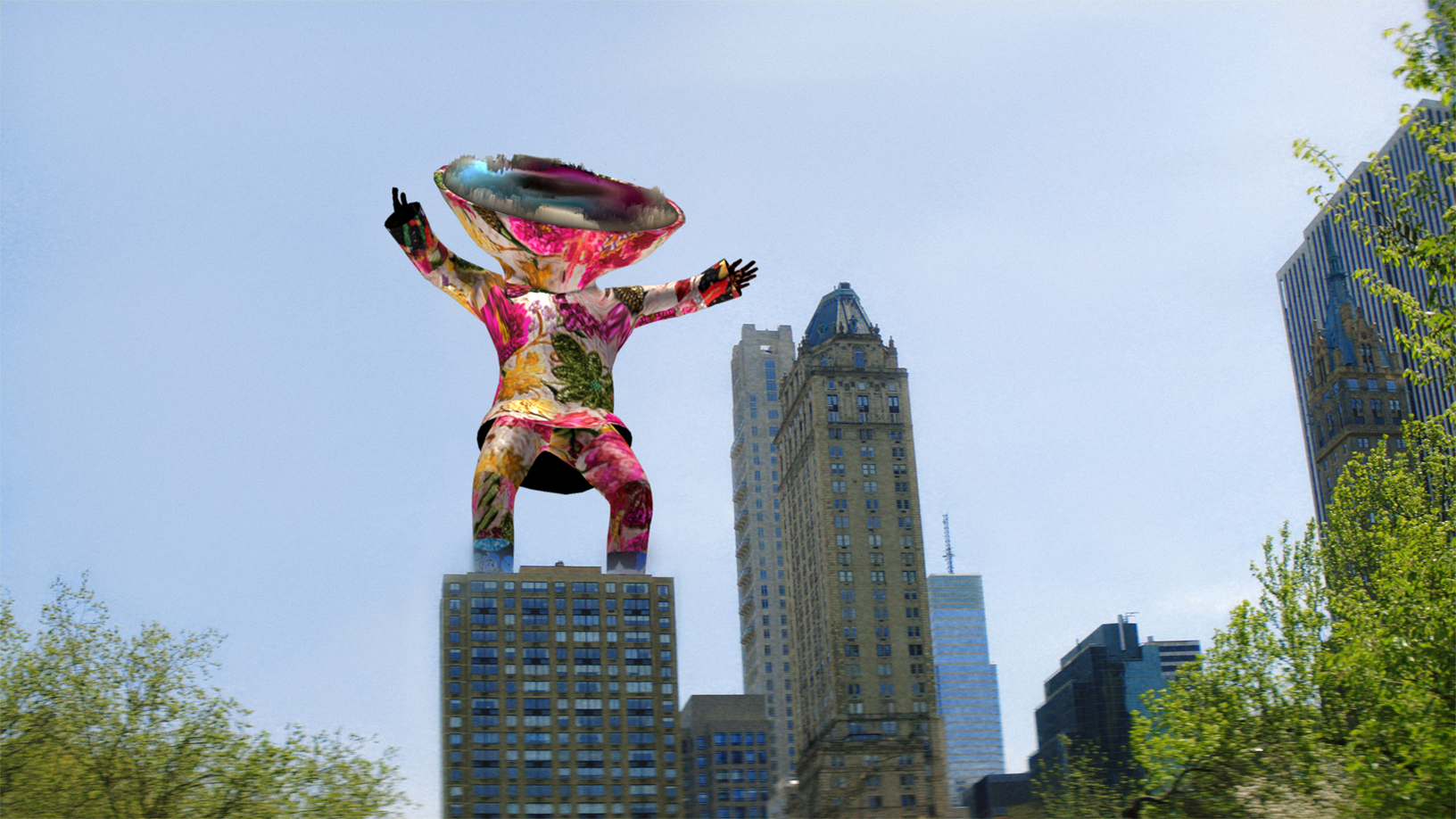 [AR]T Walk: Augmented Realities Co-Curated with New Museum

These experiential walks take participants through San Francisco, New York, London, Paris, Hong Kong and Tokyo as they encounter works by world-renowned artists, most of whom are working in AR for the first time. Works by Cave, Djurberg and Berg, Cao, Giorno, Höller and Rist connect participants to public spaces such as London's Trafalgar Square, San Francisco's Yerba Buena Gardens or New York's Grand Army Plaza in Central Park.
Using AR, the artists have reimagined or invented new ways to express core themes of their art practice. Rist's "International Liquid Finger Prayer" bounces, taunts and sings as participants race to catch a shimmering form, while Giorno's "Now at the Dawn of My Life" is a rainbow journey of homespun wisdom, and "Through" by Höller takes viewers through a portal into a world with no perspective.